Themed Events Gallery
26th - 30th June 2017

Sports & Science Week - A fantastic week had by all, starting off with our Sports Day. The children had great fun in the Skipping Workshops on the Tuesday, even some of the staff were 'roped' in to have a go! Year 2's enjoyed a Karate Workshop and some have even signed up to join a local karate club. They even attempted to make 'human' bubbles!

June 2017

Great British Values Week - The children enjoyed the variety of activities following five aspects of British Values: For the rule of Law the children produced a set of golden rules; for tolerance of other faiths and beliefs they created posters about various religious symbols; for mutual respect they listened to a range of classical music by British composers and shared their opinions of the music; for Individual liberty and personal responsibility they created their own team games with rules. Finally this all culminated in a democratic vote for a house representative, who spoke about British values and their House. We even had, in Ash, a 'hung vote' for two candidates. Congratulations to Willow House who won the vote overall.
2nd May 2017
Years 1 & 2 - Lesley Williams Punctuation Workshop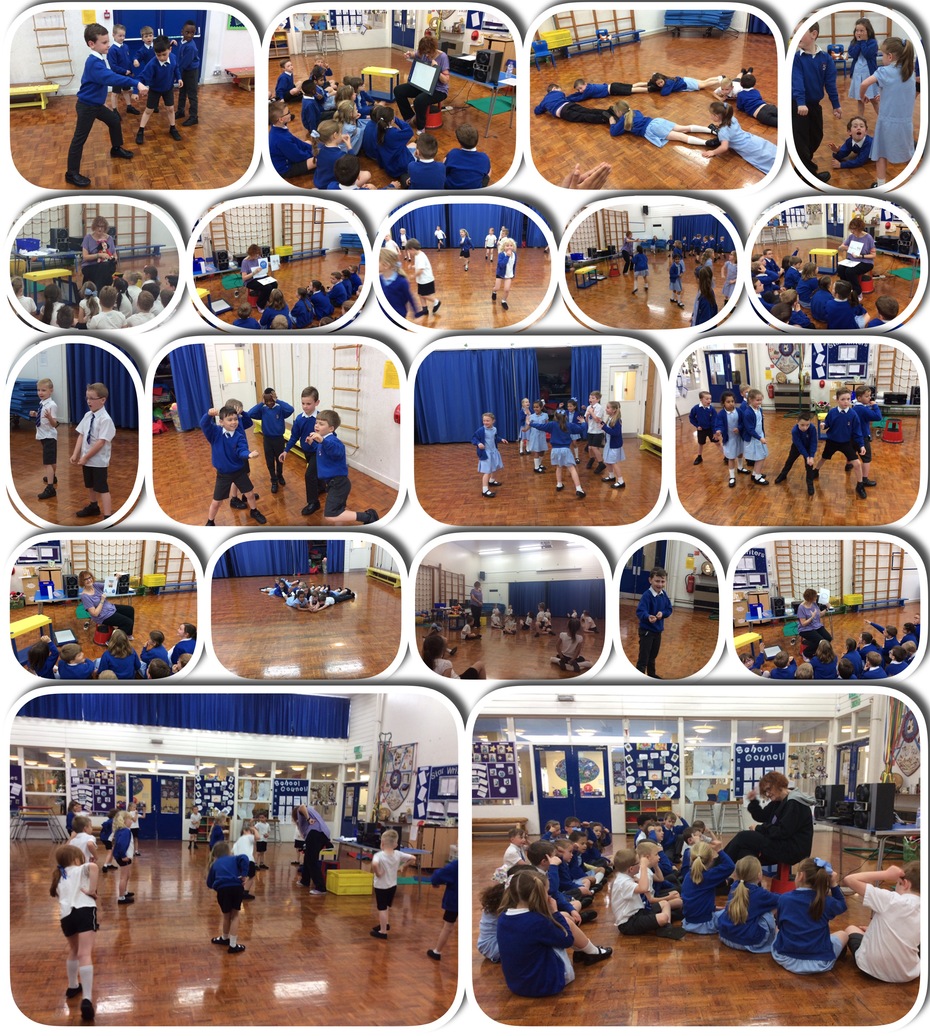 1st May 2017
Year 1 - Maypole Dancing at the Village Fair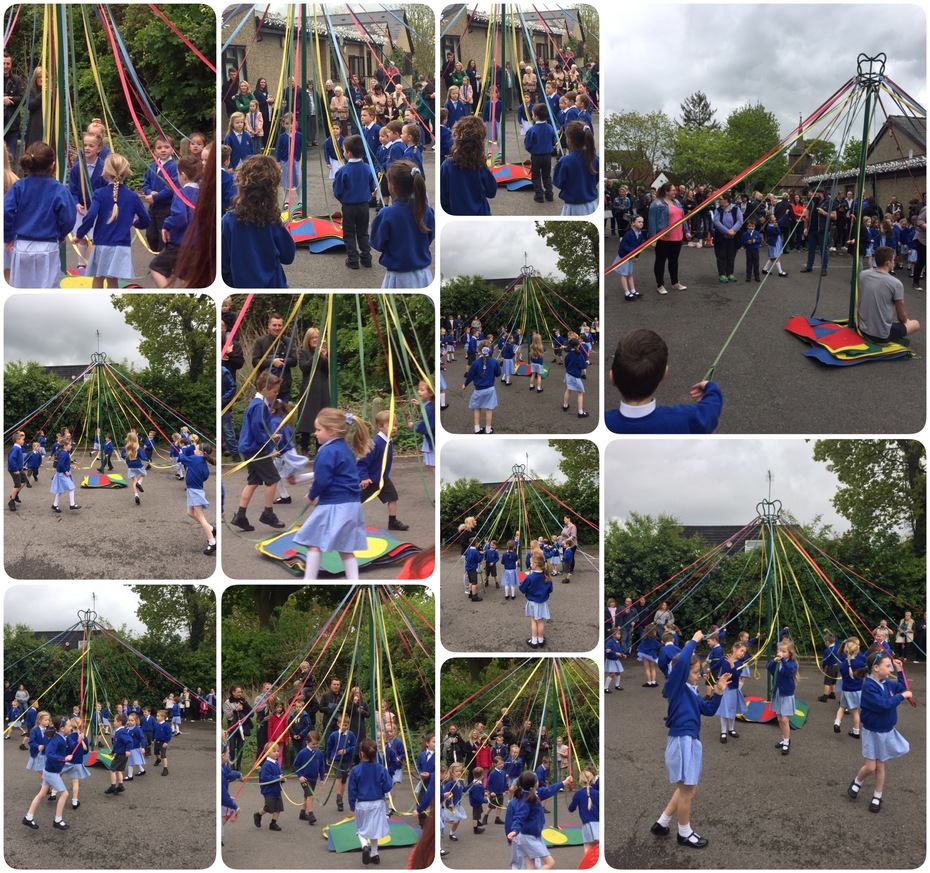 April-May 2017

Summer Term - Land Ahoy! Role play at the seaside.
27th April 2017

Pantomime performance of - The Lion, the Witch and the Wardrobe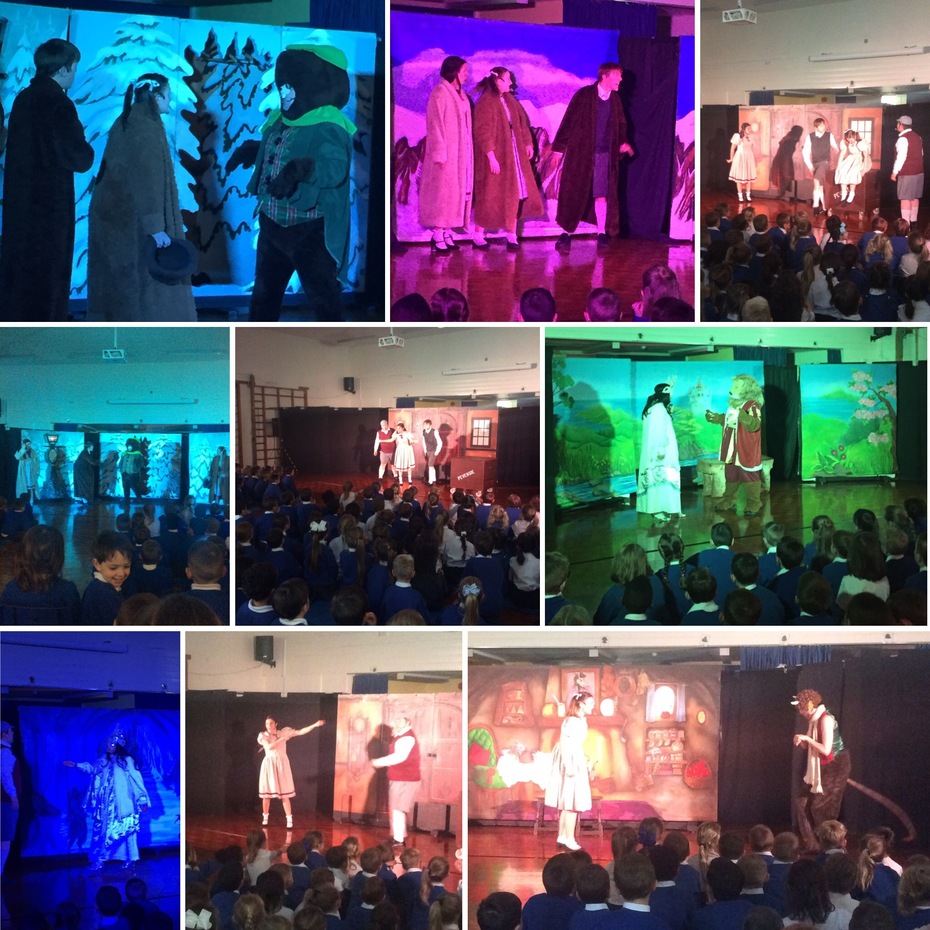 18th April 2017

Easter Egg Hunt
24th March 2017

Red Nose Day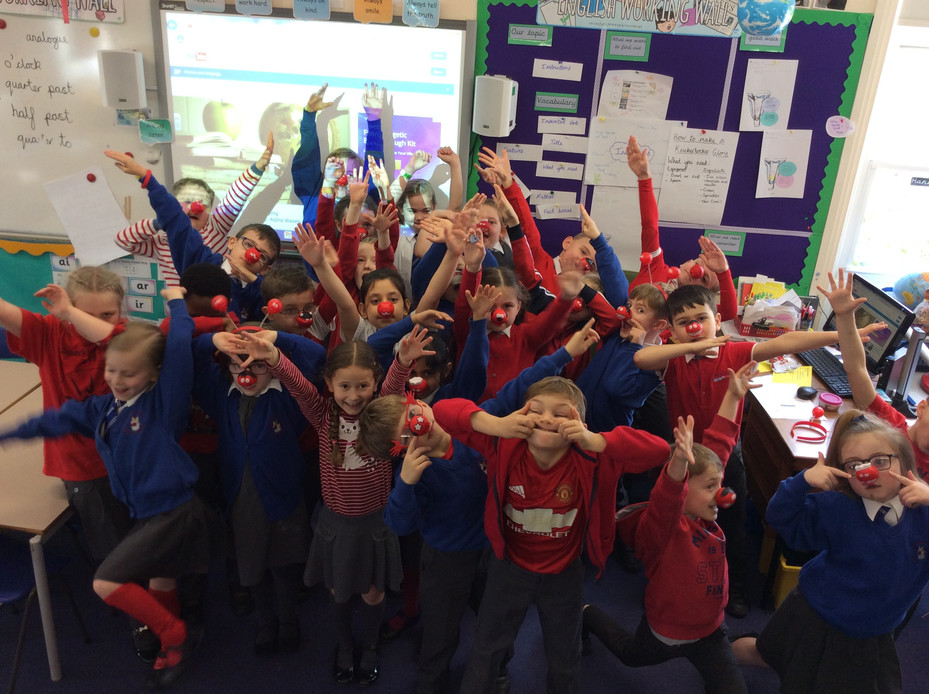 2nd March 2017

World Book Day
The children spent the day dressed as their favourite book characters whilst enjoying another visiting author: Billy Coughlan who came in to complete a whole school assembly and class workshops on her book - 'Not without my whale'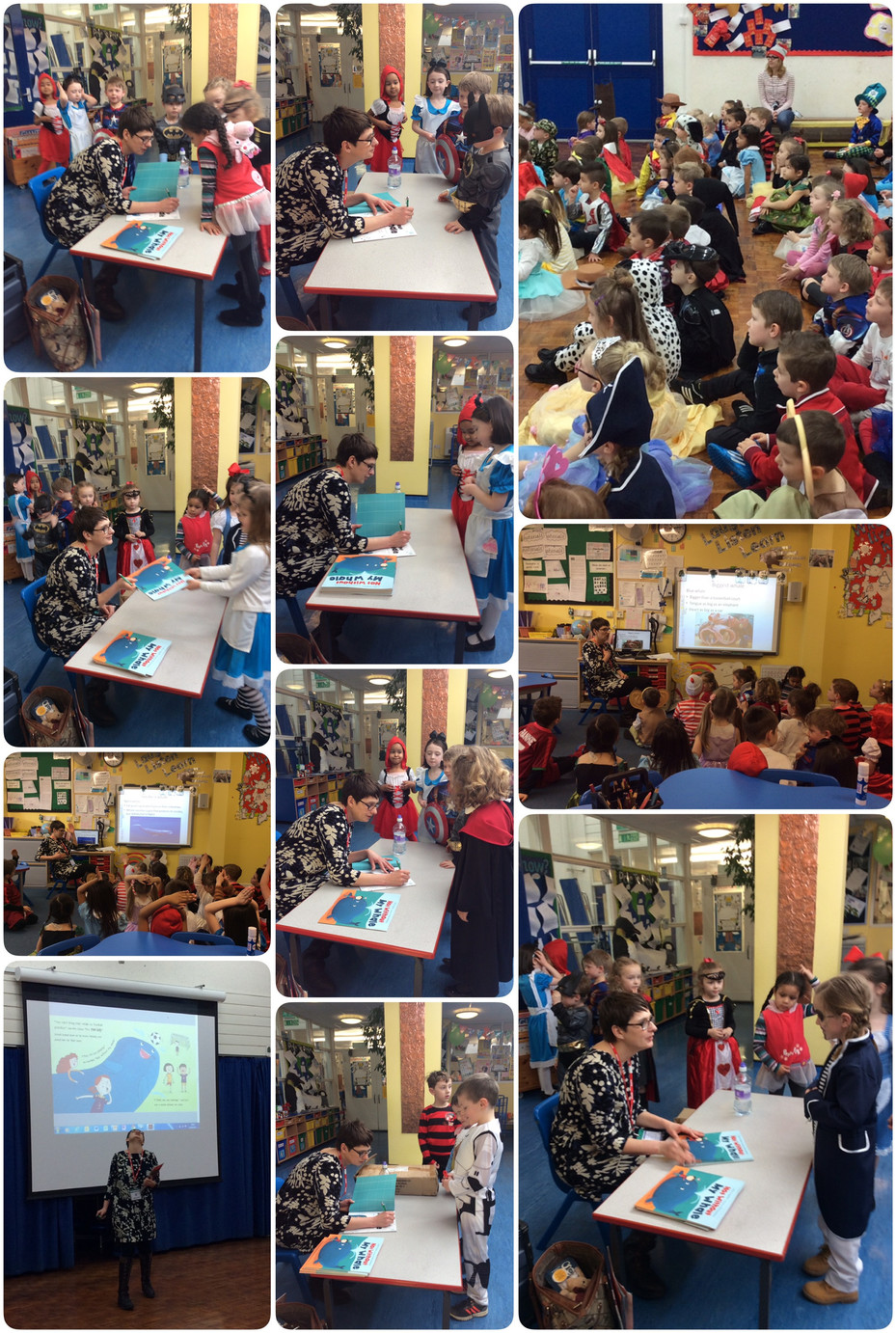 January-February 2017

Spring Term - Polar Explorers: Building an Igloo out of plastic milk bottles!

23rd February 2017

Our Visiting Author - Hollie Hughes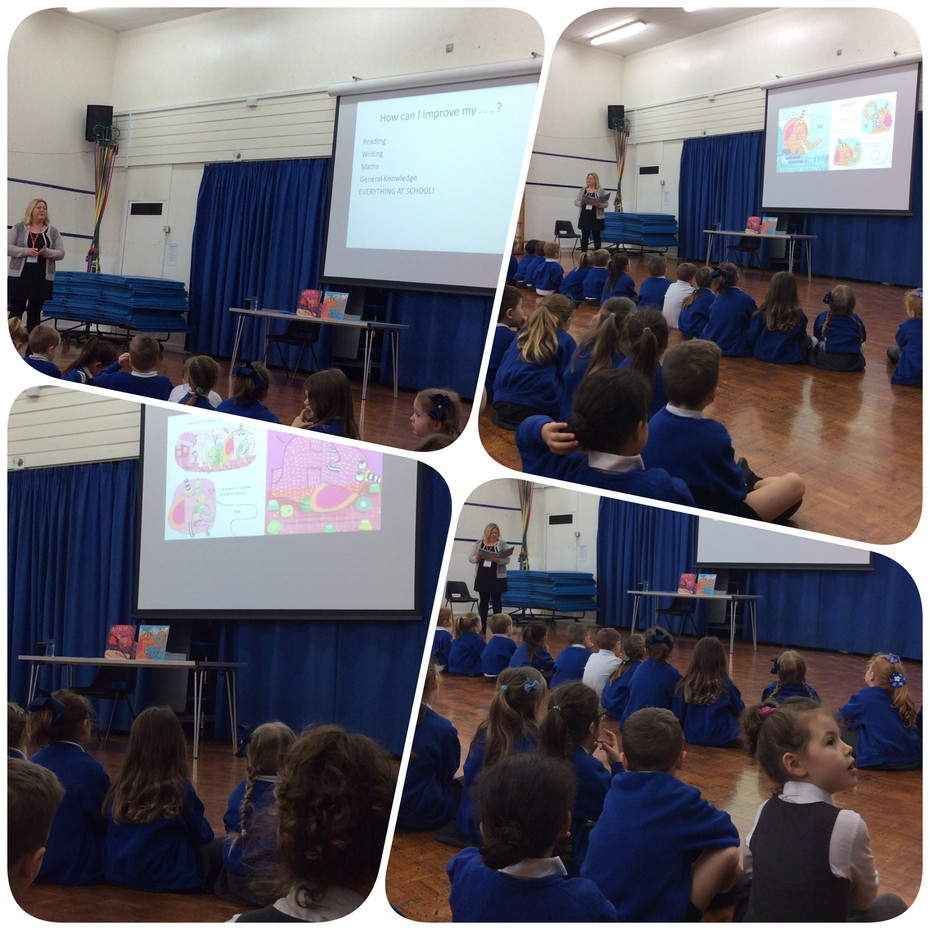 9th February 2017

Internet Safety Week - To support this event we invited an educational company called 'One Day Creative' into school to highlight the importance of keeping safe online. The children worked in groups to navigate their way out of some tricky situations, using well known fairy tale characters. Through creativity and imagination the children learnt how to keep safe when using the internet and playing games.
27th January 2017

Chinese New Year - EYFS, Year 1 & Year 2 completed various activities to celebrate the Chinese New Year; some of which included sampling foods, such as, prawn crackers and rice, as well as role playing at the take-away implementing their money skills, and number writing.
25th January 2017

Rock Steady Musical School - Assembly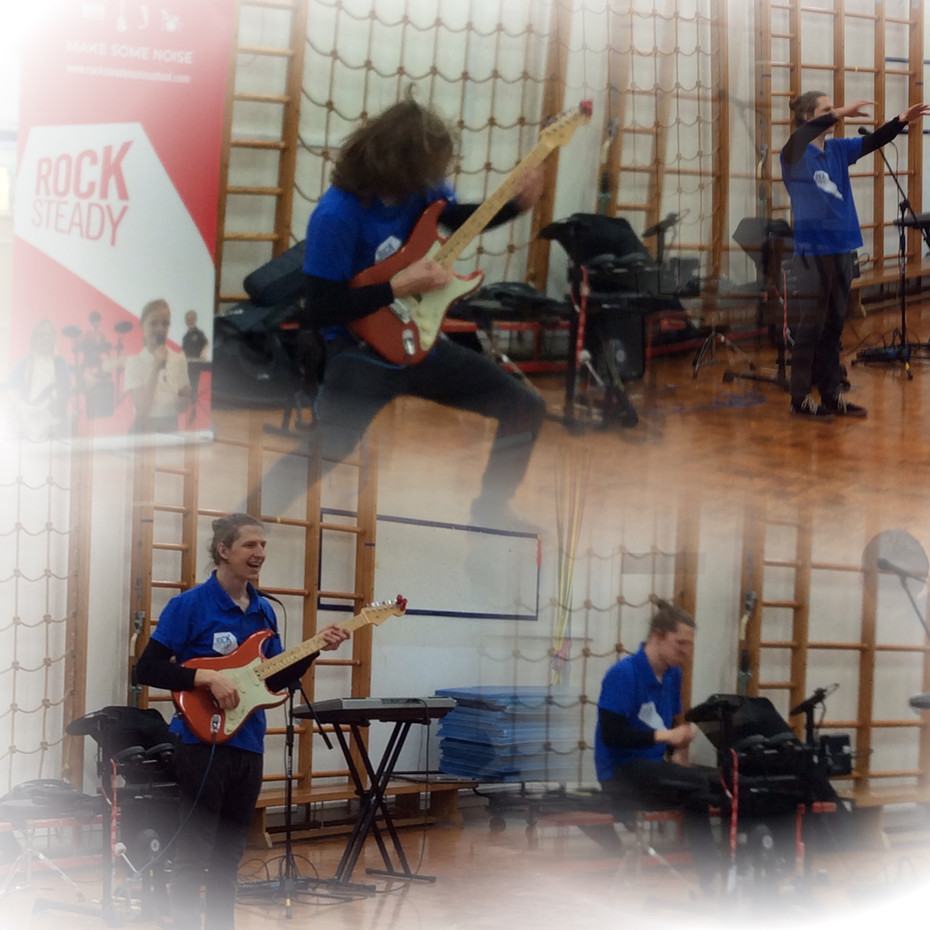 20th December 2016

The children enjoyed a Cinderella pantomime. A very lively, funny and entertaining show, with lots of "He's behind you" and "Oh, No He isn't"!!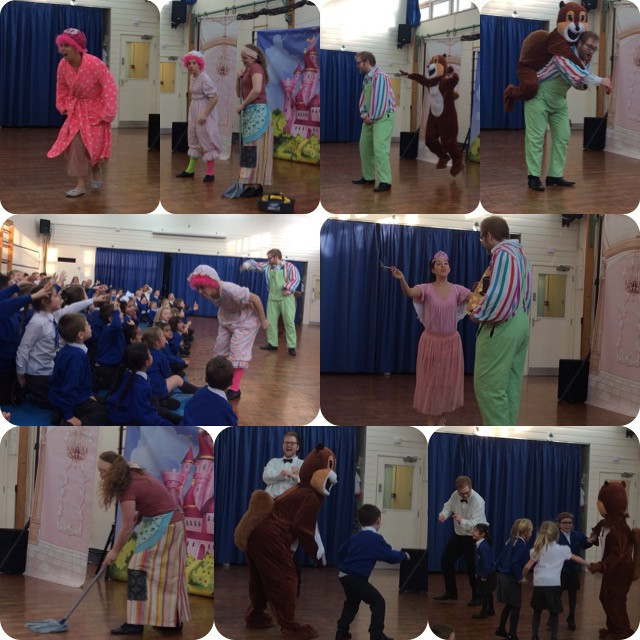 19th December 2016

Christmas lunch was a roaring success with all the children from the school squeezed into the hall for lots of festive fun. Christmas music, crackers, pigs in blankets and even brussel sprouts!! All served to the children by the staff sporting every style of Christmas jumper, hat or earrings!!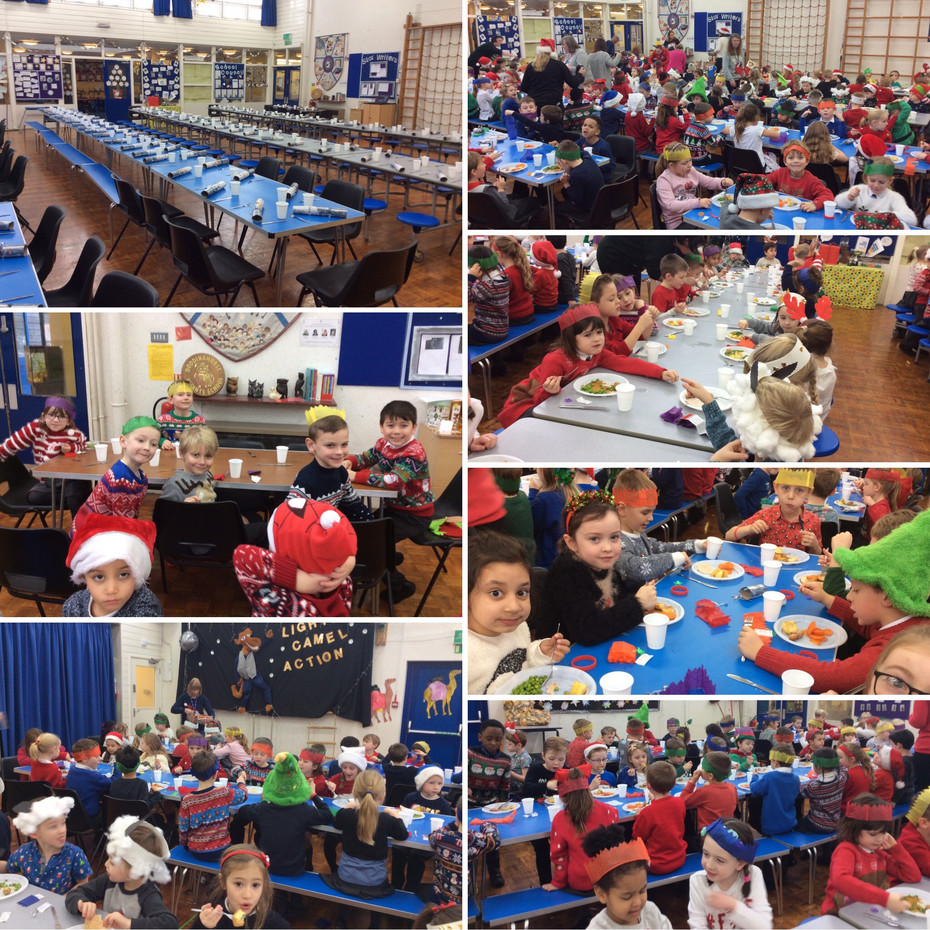 15th December 2016

The three performances of 'Lights, Camel, Action' were enjoyed by parents, old staff and Governors alike. The children performed fantastically

16th December 2016

Christmas Dancing

21st-24th November 2016
To celebrate the wonders of maths and how we can find this all around us, the children were placed into their school houses to spend time experiencing various mathematic activities ranging from symmetry to the wonders of number.

9th December 2016

Our Christingle Service

The children each made their own Christingles. Some of these were then taken to the church by members of the school council for a special service.
Each piece of the Christingle holds special symbolism to help children understand the importance of Jesus and the Gospel, and its relevance at Christmas time.
The orange represents the world

The red ribbon (or tape) symbolises the love and blood of Christ

The sweets and dried fruit represent all of God's creations

The candle represents Jesus' light in the world, bringing hope to people living in darkness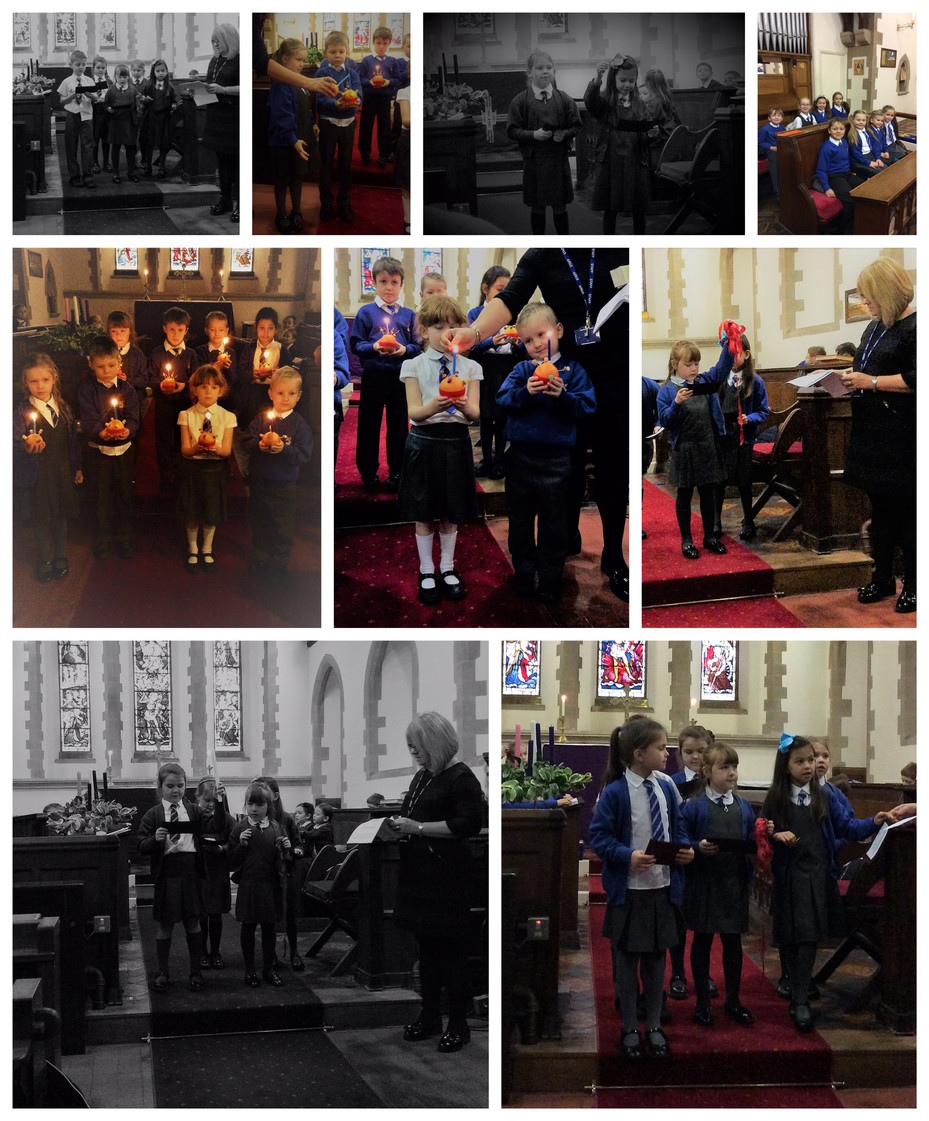 6th December 2016

Our Posada Visitors
To follow on from our theme of 'Advent' we were looking into the many ways different cultures celebrate Christmas. To start this journey we looked at an old Mexican tradition; 'Posada'. Modern day Posada uses nativity figures of Mary and Joseph who travel from place to place. This gives each 'host' the chance to create their own celebration in their home or place in the community, worshipping and reaching out to their communities with the real message of Christmas.

5th December 2016

Victorian Day

Year 1 spent the day dressed as Victorians whilst taking part in various fun activities which included writing on a chalk board and various Christmas crafts, such as making crackers and biscuits.

17th November 2016

The Great Fire of London Day

Year 2 had a fantastic day full of fun activities which included weaving; being apothecaries, archaeologists and bakers; as well as writing with a quill and ink!
15th November 2016

Road Safety Week - Year 2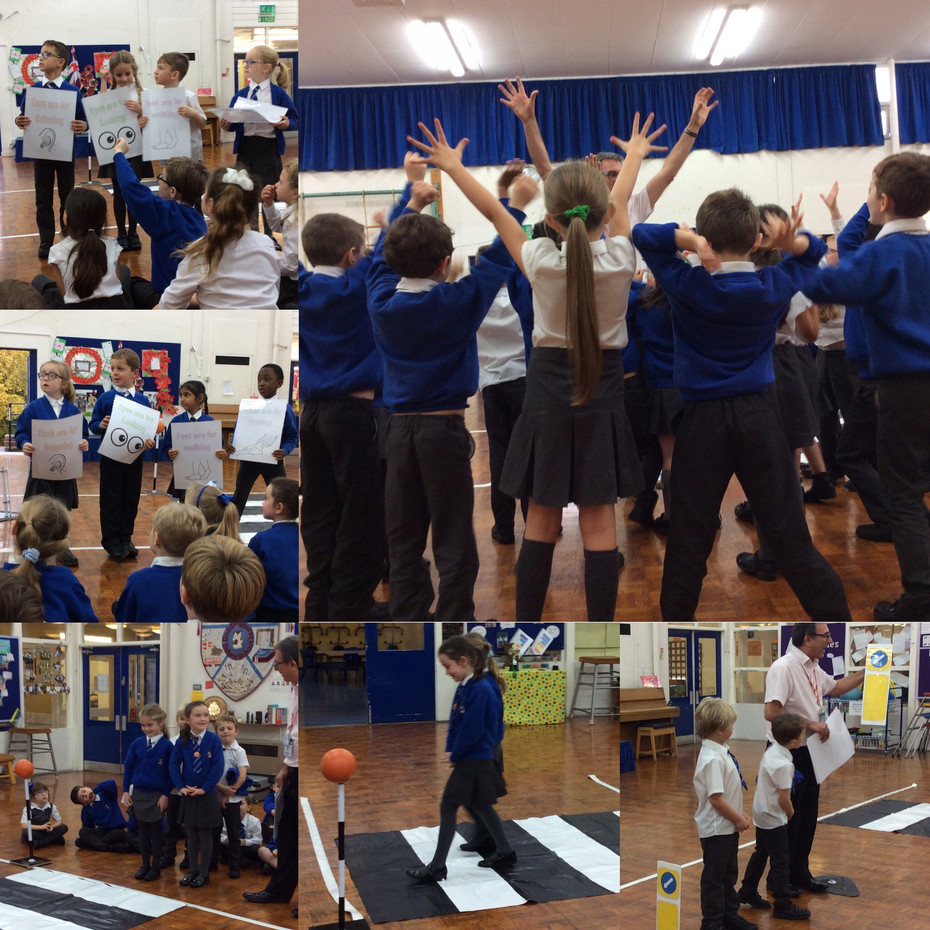 15th November 2016

Road Safety Week - Year 1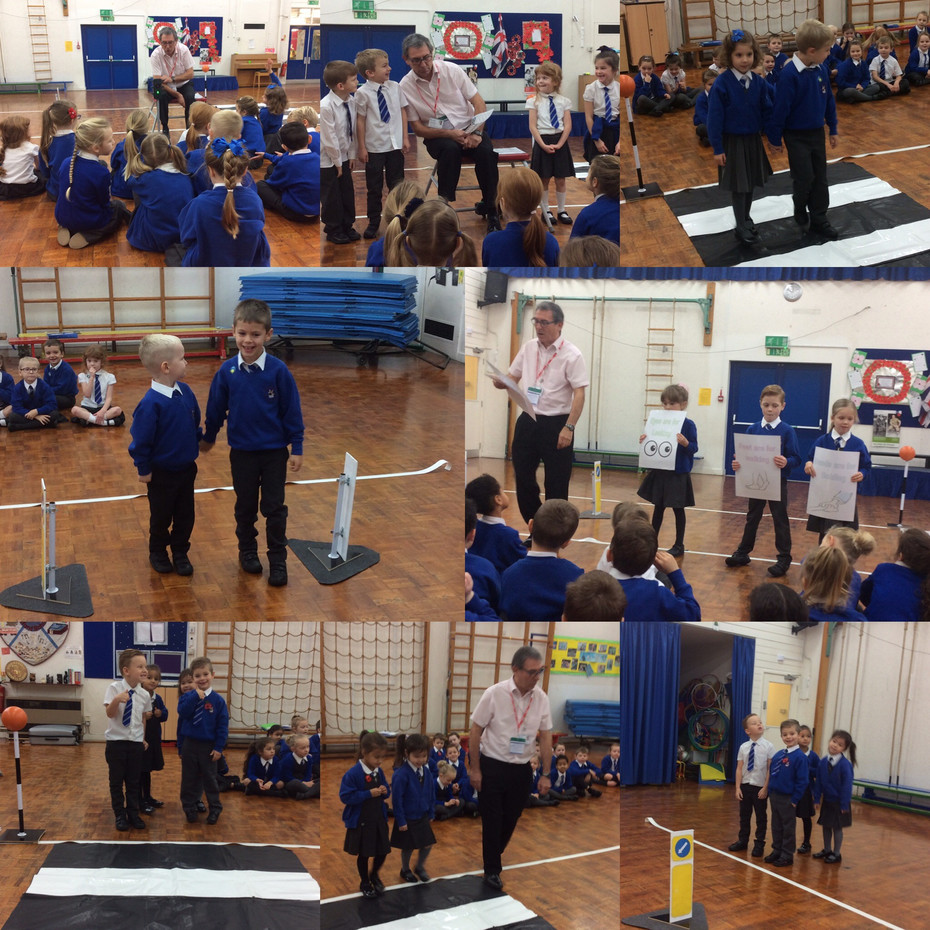 October 2016

Ukulele assembly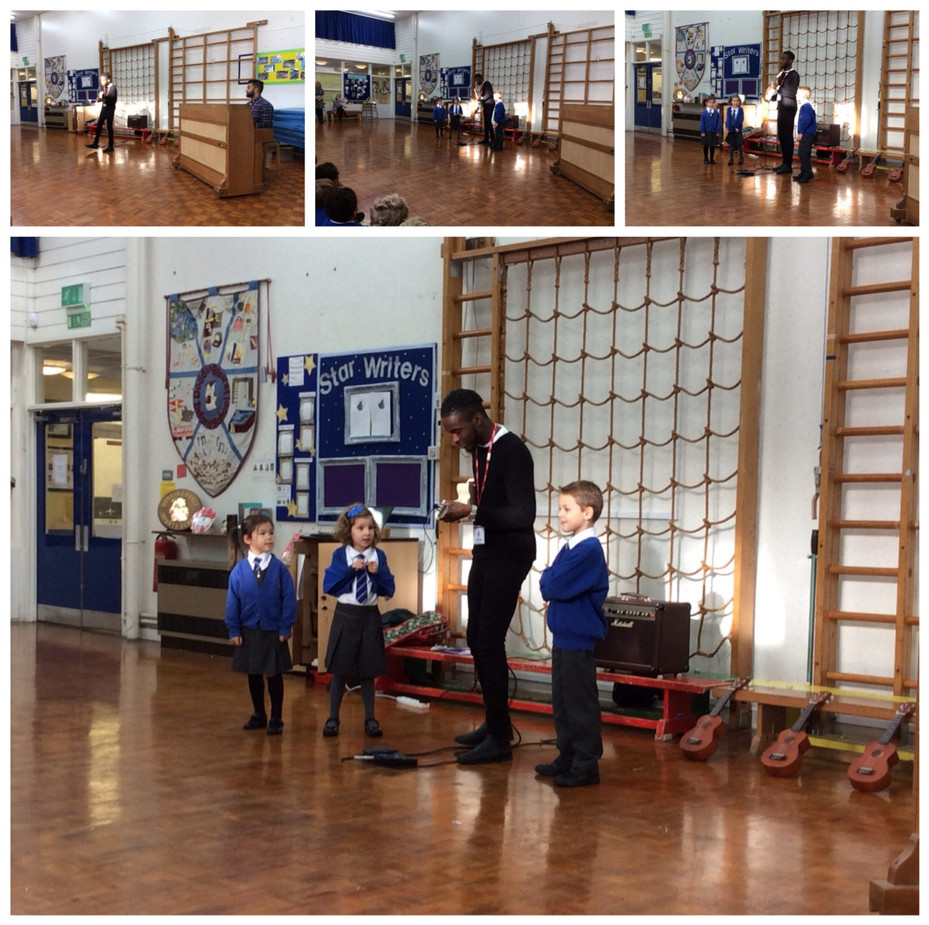 30th September 2017 - Years 1 & 2 - Macmillan Mile
Great fun was had by all as we used the Junior school field to achieve our Macmillan Mile. The children enjoyed the challenge of trying to out-run their peers and obviously all the teaching staff! Some staff had very lame reasons for not engaging and as a penalty had to jog on the spot for a minute!
With your support and generosity we managed to raise £260.60 for this very worthy cause.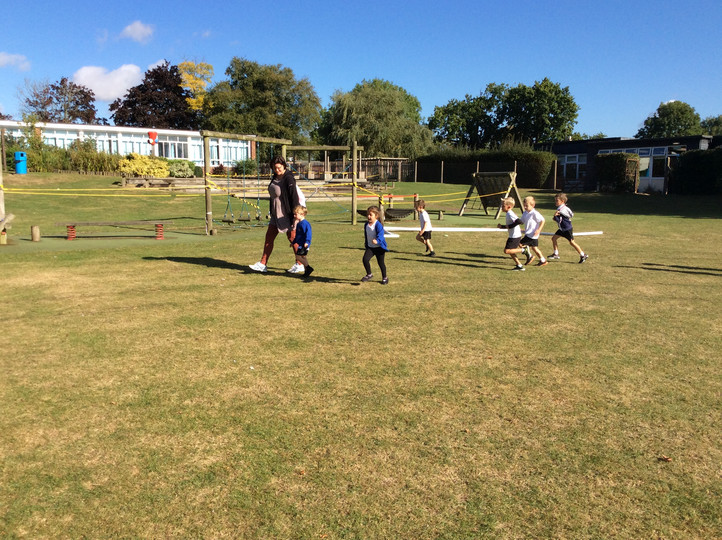 8th September 2016

Eden Falconry cam to visit with their feathered friends for our Autumn term theme - Into the Woods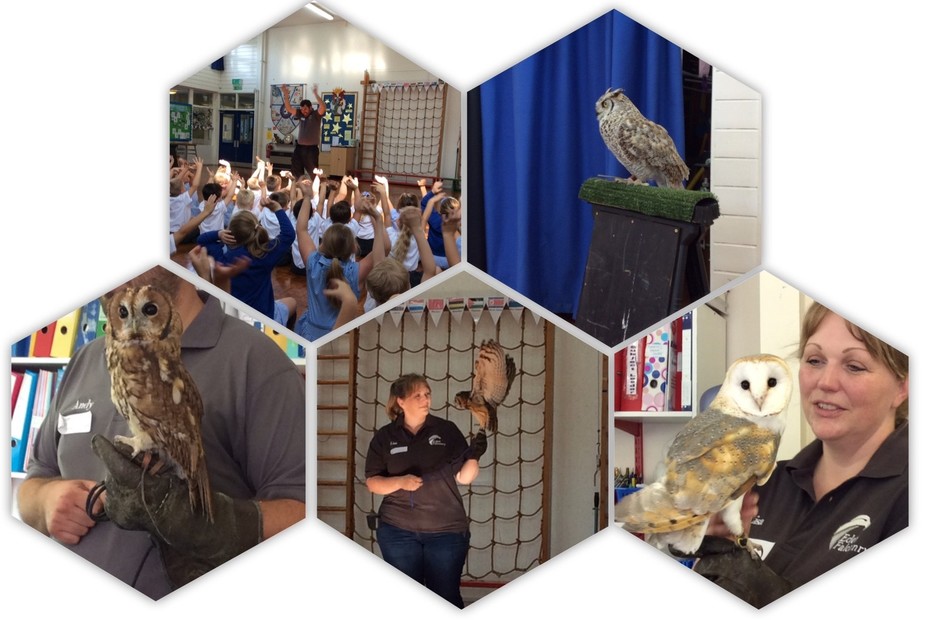 13th July 2016

Science Week: week commencing 27th June 2016.

1st July 2016

The 'Road to Rio' Sports Experiences (weeks ending: 17th & 24th June 2016). The children trialed a variety of different sports, including hockey, volleyball, fencing and learning some Judo moves, along with some very interesting food tasting.
24th June 2016

We celebrated the Queen's 90th Birthday by taking part in The Strawberry Fair with our Maypole dancers, the choir singing in All Saints church in the village and by some of our children entering the colouring competition at the church.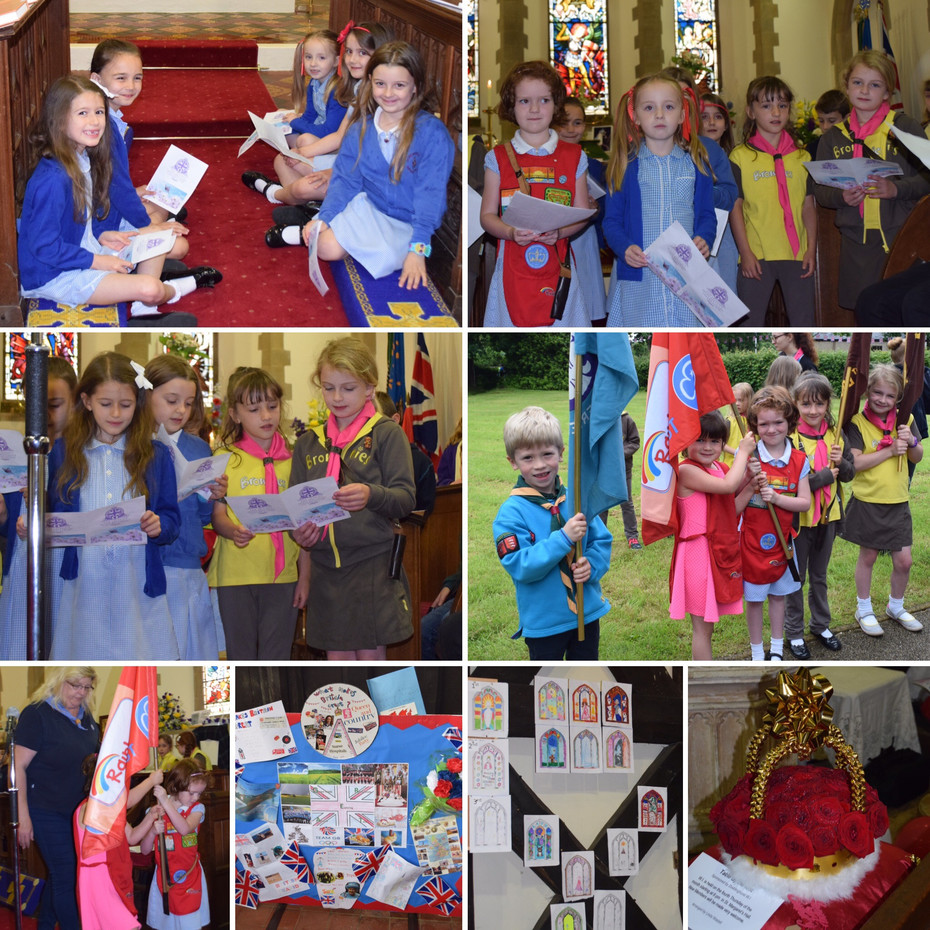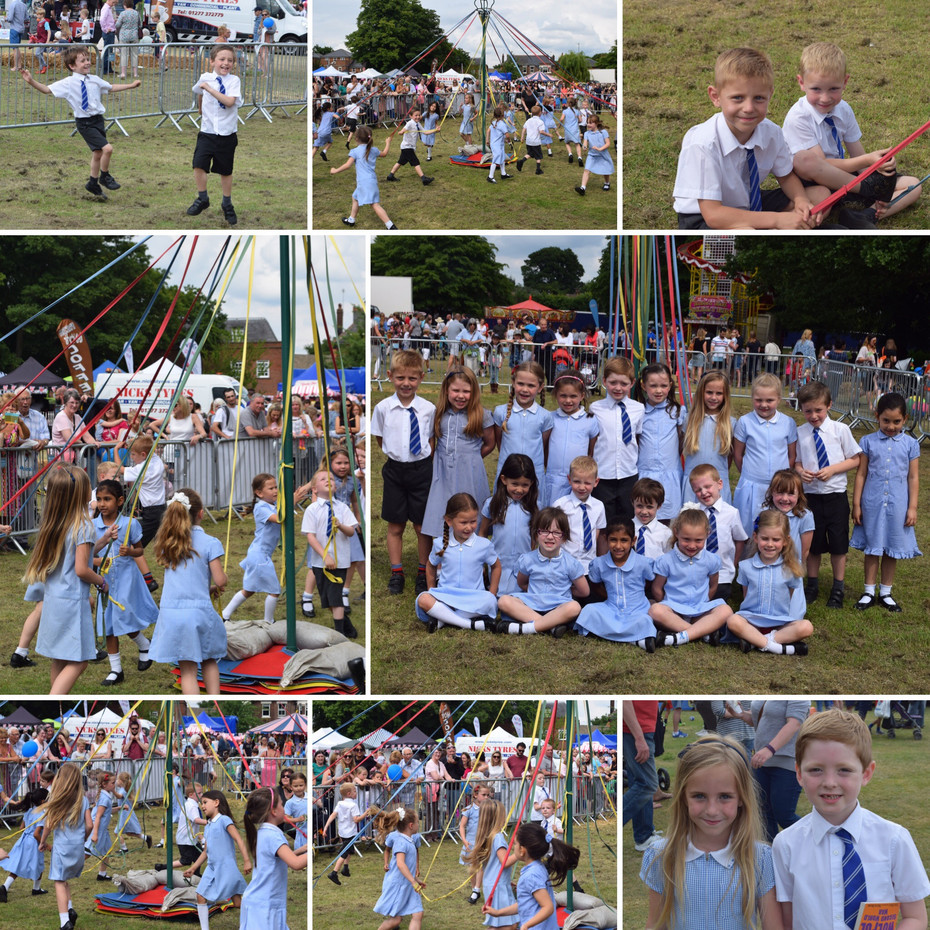 22nd June 2016

Great British Values Week Celebration - What Makes Britain Great? (week ending: 10th June 2016)
14th June 2016
End of day assembly with Lesley Williams following a days workshop on transitions.